Longleat, nestled within 900 acres of 'Capability' Brown landscaped grounds, is home to the UK's original Safari Park, one of the best examples of Elizabethan architecture, and an abundance of exciting attractions including Jungle Kingdom and Animal Adventure where you can get up-close and personal with truly amazing animals.
Immerse yourself amongst Longleat's incredible animals on a visit to the UK's original Safari Park. With six and a half miles of Drive-through experience, there's plenty to look out for.
Start your safari at the African Village where you can get up-close to their graceful giraffe, take a walk amongst their adorable lemurs or seek out the fascinating wallabies before setting off on your exhilarating Drive-through expedition. Dare to face their cheeky monkeys in the Monkey Drive-through, survey the African Plains and look out for the mighty rhino, camel and deer before entering the Big Cats where you'll glimpse their powerful tigers, majestic lions and nimble cheetahs.
Contact Details:
Address: Warminster, BA12 7NW
Telephone: 01985 844400
Compton Abbas Airfield is situated in an Area of Outstanding Natural Beauty near the Saxon town of Shaftesbury. With views reaching for 30 miles and beyond, it's the perfect place to have a flight experience, learn to fly or just enjoy a bite to eat amongst all the activity. The flying school has been in operation for over 30 years and boasts an impressive range of experiences from Warbirds to Wing Walking!
Contact Details:
Address: Ashmore, Salisbury, SP5 5AP
Telephone: 01747 811767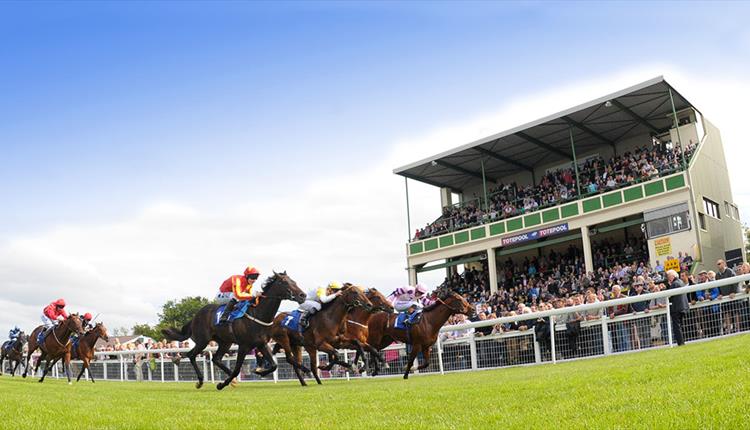 Salisbury Racecourse is one of England's most historic racecourses, racing having taken place at the picturesque downland course since the 16th century. Salisbury stages a number of meetings during the summer months when it successfully combines high quality racing with a friendly and enjoyable day out.
Facilities include bars and catering outlets, and a big screen opposite the Stands. Accompanied children are always welcome at Salisbury Racecourse and entertainments for them are provided at the weekend and evening race meetings. Children under 16 get in FREE.
Contact Details:
Address: Salisbury, Netherhampton, Wiltshire, SP2 8PN
Telephone: 01722 326461
Nadder Centre has the right equipment and the perfect staff to help you get more active. The venue has a great fitness suite with some fantastic kit and a re-arrangement of equipment to maximise the space. At the moment, due to COVID-19 operating restrictions we have created two separate fitness spaces – a cardiovascular and resistance equipment and a separate free weights and CV area.
The fitness suite will definitely help you reach your health and fitness goals whether you are a complete beginner or a regular gym user. We have instructors on-site to help with your workouts if you need them
Free car parking is available on site.
Contact Details:
Address: Weaveland Road, Tisbury, SP3 6HJ
Telephone: 01722 434240
Tisbury's very own outdoor heated swimming pool!
Our outdoor heated swimming pool offers swimming for everybody! We have a timetable that includes:
Public swimming
Learn to swim
Adults only
Parent/baby
Parent/toddler
Lane swimming
And a swimming club
We have:
Qualified lifeguards on duty
Refreshments including hot drinks and ice lollies on sale
Two hot showers (new for this season)
Seperate changing rooms
Toys for children to play with in the pool
And plenty of room for sunbathing
Contact Details:
Address: Weaveland Rd, Tisbury, Salisbury SP3 6HJ
Telephone: 01747 870896
Fonthill Estate, situated in the heart of south west Wiltshire, consists of farmland, woodland and formal gardens. The Estate hosts a variety of sporting activities throughout the year including Simulated Game Shoots, Deer Stalking, Carp & Fly Fishing, as well as our world renowned Pheasant and Partridge Shooting.
Contact Details:
Address: The Estate Office, Fonthill Bishop, Salisbury, Wiltshire, SP3 5SH
Telephone: 01747 820246