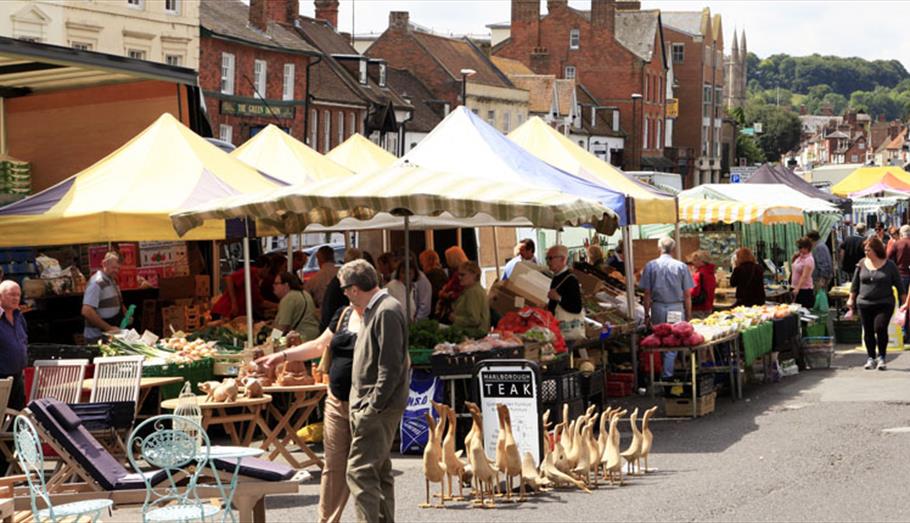 For more than 100 years a network of about 250 Country Markets (originally set up by the Women's Institute) across England and Wales have been selling homemade baked goods, preserves, garden-grown fruit and vegetables, plants and handmade crafts. Customers can buy a variety of produce – almost anything local and seasonal that can be produced in a domestic kitchen or garden. Alongside the homemade goods many Country Markets also sell meat, fish and dairy goods, honey and eggs from local producers.
Producers are Members of this Co-operative and are organised into local Societies registered under the Co-operative and Community Benefit Societies Act 2014. Membership is open to anyone over the age of 16; the cost of joining is just 5p and producers receive payment at the end of every month for their sales, minus a small commission to cover running costs and insurance.
Tisbury Country Market has been running for 30 years. We are a small, friendly group and always welcome new producers and helpers.  Our markets are on the first and third Saturday of every month at the Victoria Hall, Tisbury at 10am. Come along  or place an order.
Contact Details:
Address: Victoria Hall, High Street, SP3 6HF
Telephone: 01747 870146
Wiltshire Game Ltd is a family business with traditional values, established in 1985 by Derek Sealy, and born through his passion for Game.
Wiltshire Game has established a reputation for supplying wild game, much of it provided through Derek's own skills as a marksman, game stalker and butcher. Derek initially learned the skills of hanging, flavouring & preparation of meat within a traditional turkey farm environment. His interest in Game & Venison started as a hobby and has grown over the past 15 years from supplying family and friends to become a full time internationally renowned game meat business.
Based on the beautiful Wiltshire & North Dorset border all Game and Venison is locally shot. Derek's passion for the countryside ensures that all stocks are managed carefully, maintaining natures balance.
Contact Details:
Address: Unit 2 Station Yard, Tisbury, Wiltshire, SP3 6JT
Telephone: 01747 870077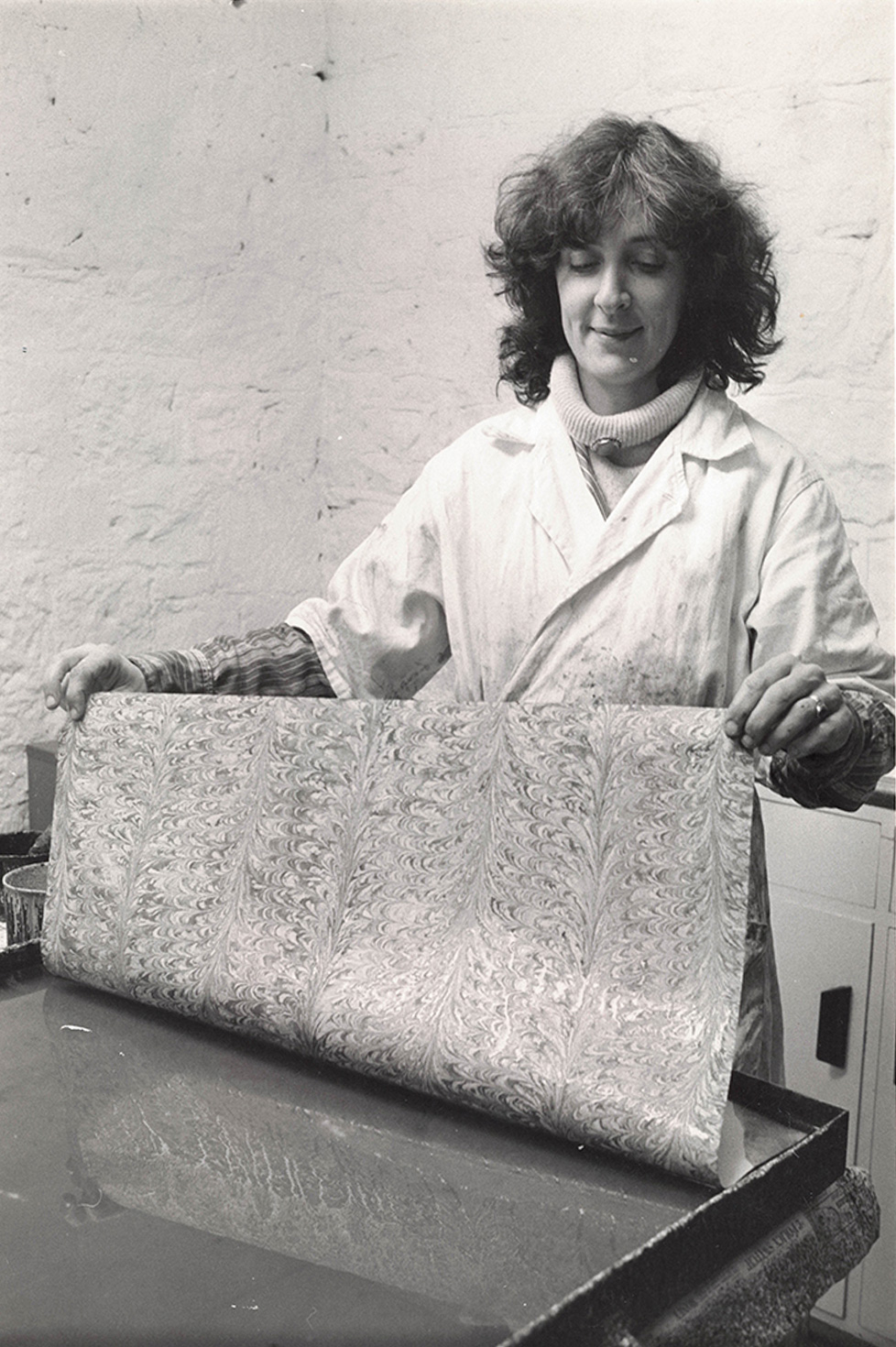 Compton Marbling makes beautiful and timeless hand-marbled papers and products. Each sheet of our marbled paper is made individually, by hand, using traditional methods, in our studio on the border of Wiltshire and Dorset. Our range of pieces for the home – from marbled photograph albums, to marbled picture frames, marbled lampshades to marbled notebooks – are available exclusively from our website and from our studio shop.
Compton Marbling began making hand-marbled paper and products in the early 1970s, in the garden shed of our founder, Solveig Stone. Inspired by an exhibition of marbled papers by Douglas Cockerell, she started using oil paint and a home-made marbling tank. In 1981, with the help of her then business partner Caroline Mann, she moved her studio to beautifully restored 19th century farm buildings in the rolling countryside on the borders of Wiltshire and Dorset.
The business has grown over four decades but each sheet of our marbled paper is still made individually, by hand, using traditional methods that date back many centuries. Our range of pieces for the home draw on the heritage of marbling, but bring a fresh, modern take, suitable for all homes.
Contact Details:
Address: Lower Lawn Barns, Fonthill Gifford, Tisbury, Wiltshire SP3 6SG
Telephone: 01747 871147
The casawara, or cassowary, is a colourful and unusual creature – part peacock and part ostrich – definitely not the kind of bird you would expect to find nesting in Wiltshire.
At our shop, which shares its name with the bird, we aim to provide a colourful and unusual range of goods that you would be unlikely to find in the local town centres.
Casawara is the "Aladdin's Cave" of Tisbury. We have gifts galore. Toys, Books, Toiletries, Candles, Mugs. Home décor and kitchenware. Garden items, Scarves, Hats, Bags, Lunn nightdress, Mini Lunn Pyjamas and Dresses and lots more.
Contact Details:
Address: High St, Tisbury SP3 6HD
Telephone: 01747 870617
There is simply nothing more magnificent or welcoming in a fine bedroom than an immaculately dressed Four Poster Bed – and there could be none finer than those hand built by Beaudesert. 
Recognised as the UK's bespoke Four Poster Bed specialist for many years, the company also now offers divan beds and bespoke headboards. As our beds are all made to order there is nothing standard about them – except the unwavering quality of our British design, craftsmanship and manufacture.
Contact Details:
Address: The Old House, The Square, Tisbury, Wiltshire, SP3 6JP
Telephone: 0845 838 8720